This is a sponsored post written by me on behalf of Maytag for IZEA. All opinions are 100% mine.
Summer is a great time to get outdoors and play, better yet… get messy! We love messy play here. Our messy play activities range from finger paint to chalk drawing to good-old-fashioned playing in the backyard.  Being outdoors in warm weather is the perfect setting to messy play activities.
My husband is an avid softball player as seen here by all his gear.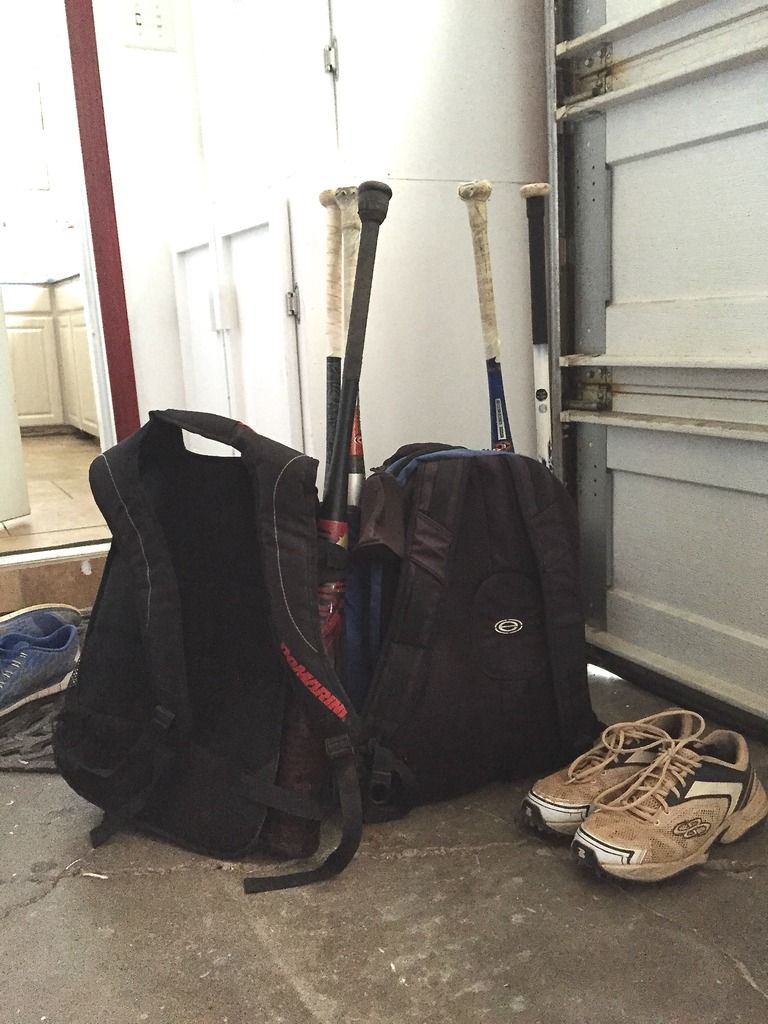 As you can see, that's only the dirt on his baseball equipment, can you IMAGINE the dirt on his clothes?
Oh wait, there it is.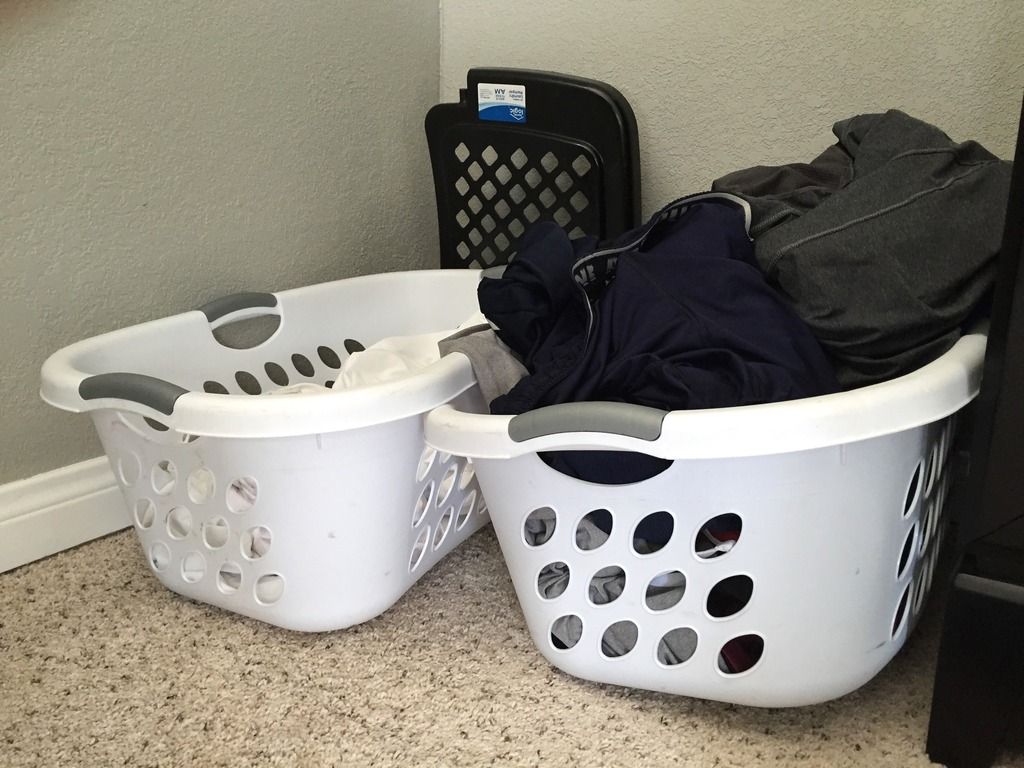 Little one can't quote hold a baseball bat yet, but it doesn't mean he doesn't like to get messy!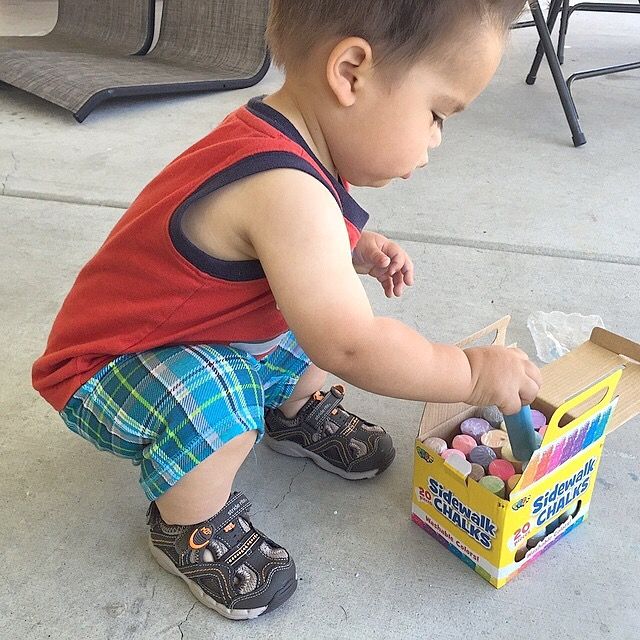 Here's the proof.
While the men in the house can get their clothes quite filthy…here's the great news– it's OK!! Maytag laundry's new Top Loader Washer and Dryer can handle whatever filth our family puts on.
Maytag's new Washer and Dryer pair is made right here in America! They are actually designed, engineered and assembled here and they have the power to clean big league stains.
Did you know: Maytag laundry is the official washer and Dryer of Major League Baseball.
As a matter of fact, Maytag has teamed up with MLB to ask fans to submit their own "dirty plays" with an exciting new contest!
Kicking off on August 3rd and running for six weeks, ball players of any and all level can share their "filthy play" with the hashtag #MyFilthiestPlay (either with a photo or a video) to win weekly prizes and a get a once-in-a-lifetime opportunity to go to the World Series, PLUS snag a Maytag Top Load Washer and Dryer Pair! Visit Filthiest Plays of the Week for more info.
America's favorite pastime is all about getting messy. Running the bases, sliding, diving and other "filthy" plays are some of the best parts of baseball. A mark of a good ball player is some dirt on his clothes. Maytag washers and dryers are equipped to handle the absolute dirtiest baseball stains!
Getting filthy is a great part of baseball and of childhood. Here are some other ways to encourage messy play with your kids this summer!
1)    Sand
a.     Go to the beach or play in the sandbox. Sand is absolutely great for sensory play.
2)   Color
a.     My kid loves to lay right on the concrete on our driveway and draw with his chalk. It's easy cleanup for him, and even easier cleanup for the driveway (just hose it off!)
3)   Run through the sprinklers
a.     Yes, your kids will most likely pick up dirt and mud on their clothes/swimsuit, the beauty of it, is that they're having fun!
4)   Arts and Crafts
a.     Break out the craft kit outdoors and let your kids explore and create different things.
5)   Let them play!
a.     It's very rare that a kid will stay 100% clean when they're playing outdoors. Don't worry too much about their clothes. Maytag laundry will help you out!