This is a sponsored post written by me on behalf of Rita's San Diego. All opinions are 100% mine.
Spring is here! It means fresh-cut grass, flowers blooming, warmer weather, and (hopefully) a lot more sunshine. For some kids, it's a great time for more outdoor play and activities. But just what exactly should you and your kids do during springtime? I've created a bucket list to get the essentials in.
Go on a nature walk. Once things start growing again, take your kids on a leisurely stroll or a hike to a nearby park or garden. Point out the different plants, flowers, and animals you see.
Plant something. This is a great way to incorporate some education and learning into a fun hands on activity. Don't have a garden? No problem, you can grow fresh herbs in small cups or a pot on your window sill.
Press flowers. Pick a few flowers and show your children had to press and dry them into a book. Once the flowers have been pressed, you can incorporate them in a craft project or art project or even a nice card to send someone.
Help clean. They don't call it spring cleaning for nothing. If you have a cleaning or organization project to do, try and include your kids. It could be something as small as gathering all the socks together, or helping to organize things by color.
Try new foods. Spring is a time for renewal so renew your taste buds with something refreshing and delicious. Me and my family recently went to Rita's San Diego and had their premium Italian Ice, except this time, we tried their awesome Jolly Rancher® Green Apple flavor.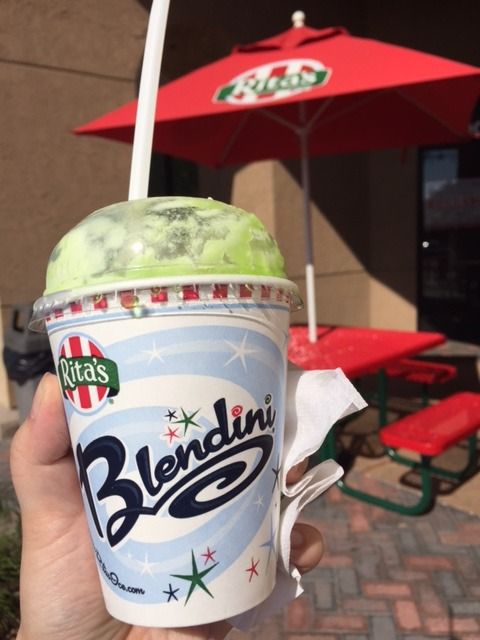 Rita's frozen treats are guaranteed to put a smile on your face, with a selection of over 80 refreshing flavors of Italian Ice to choose from, plus delicious, unique Old-Fashioned Frozen Custard creations that will have the whole family jumping for joy. You have got to try this new flavor! This new Jolly Rancher® Green Apple Italian Ice at Rita's is so good, you can also try crushed Jolly Rancher® topping on your favorite Rita's treat.
Jolly Rancher® Green Apple Italian Ice layered with Creamy, Award-Winning Frozen Custard makes the perfect sweet and tangy treat. Try it as a Gelati, Blendini®, Misto® Shake or Frozen Drink, you can make any combination your heart desires. Stop at Rita's today in any of their San Diego locations and try NEW, refreshing Jolly Rancher® Green Apple Italian Ice. Available for a limited time! Find your Rita's
Share your pictures on social media using the hashtag #SoCalChill